Startups are becoming a worldwide trend. The National Taiwan University Entrepreneurship Center (also called the Taidah Entrepreneurship Center, or TEC) is striving to build a robust new innovation ecosystem. They are also working with industry to create the Corporate Accelerator Program, where enterprises provide a field to test new ideas. Through the program, established companies could also harness the momentum from the startups to boost corporate growth; thus, all this creates win-wins for everyone involved.
Since its establishment, the TEC has counseled more than 400 new startup teams at different stages. They have also provided open innovation consultating services to medium and large enterprises. TEC Director Ruey-Shan Andy Guo and CEO Vincent Tseng gave the MOST Center for Global Affairs and Science Engagement an exclusive interview, in which they shared how the team built a stable platform that allows startups and enterprises to benefit simultaneously.
From entrepreneurship education to accelerating startup teams
To encourage teachers and students to practice innovation and entrepreneurship, NTU established the Creativity and Entrepreneurship Program in 2007 and the National Taiwan University Garage in 2013. After that, NTU also launched startup incubators, accelerators, the NTU Challenge, and other projects. Now, the TEC has a complete entrepreneurial ecosystem on campus. To date, the TEC has counseled more than 400 new startup teams at different stages of entrepreneurship. Since 2019, the TEC has jointly established the Corporate Accelerator Program with enterprise to recruit startup teams ; they have already brought out about 160 collaboration projects.
Director Guo pointed out that NTU had something of a head start in entrepreneurship education. As it stands now, the TEC has become an intermediary organization for the startup community. Both NTU's teachers and students, and external startups, can apply to join. As long as their concepts are good enough to pass the review, they can contend for corporate resources.
The concept behind the Corporate Accelerator Program is to help connect startups with the resources of collaborating enterprises to assist startups with market validation. At the same time, it helps large and medium-sized companies target startups for recruitment. Enterprises may find momentum for future growth, understand the latest technology, and connect with the innovation ecosystem. CEO Tseng explains that corporate accelerator programs is a very rare model, even globally. The TEC also added Open Innovation Consulting Services for Outside Enterprises to provide enterprises with complete one-stop innovation services from strategy to implementation. It is truly one of the very few accelerators in the world that can provide such services.
Old newspaper, new creativity: United Daily News transforms and relaunches
Tseng says that modern enterprises must develop new businesses; to look for growth momentum, relying on internal organization re-engineering and promoting research and development will simply not be up to the task, and costs will be high. Therefore, if enterprises can find startups that relatively match their corporate development strategies and provide these startups with a half-year of front-line operations, and even foster growth, this creates a win-win situation. However, enterprises and startups often have different ideas of how collaboration should work. Here, the TEC plays a key advisory role; to date, participating enterprises and startups have benefitted greatly from its services.
Tseng cited the United Daily News (UDN) Group as an example. With a 70-year history, the UDN Group began its digital transformation in 2008. In 2020, the UDN Group and the TEC jointly established the UDN Corporate Accelerator Program, focusing on two major areas: "Fitness for Older Adults" and "Dementia Care". The TEC helped match startup team WaCare with the UDN Group. During the program, the UDN Group injected its resources into WaCare to jointly create new products and new business models, such as online course platforms. The subscription rate continued to increase, and recently, the UDN Group formally invested WaCare.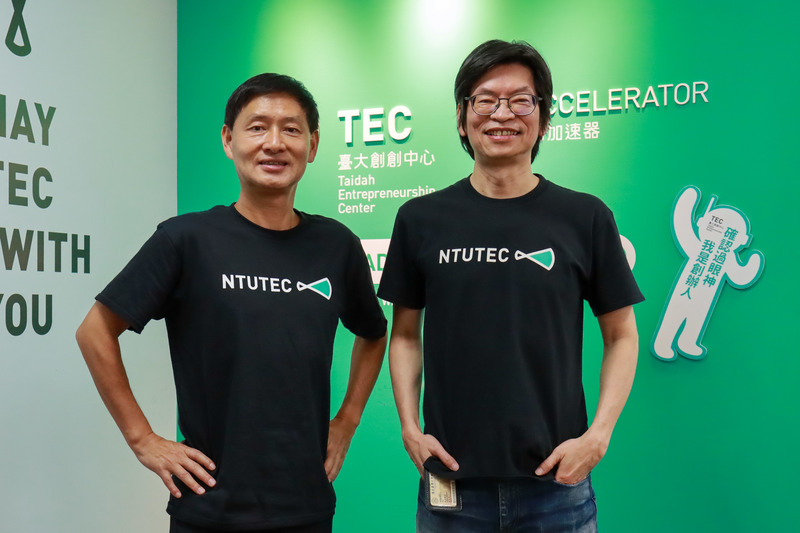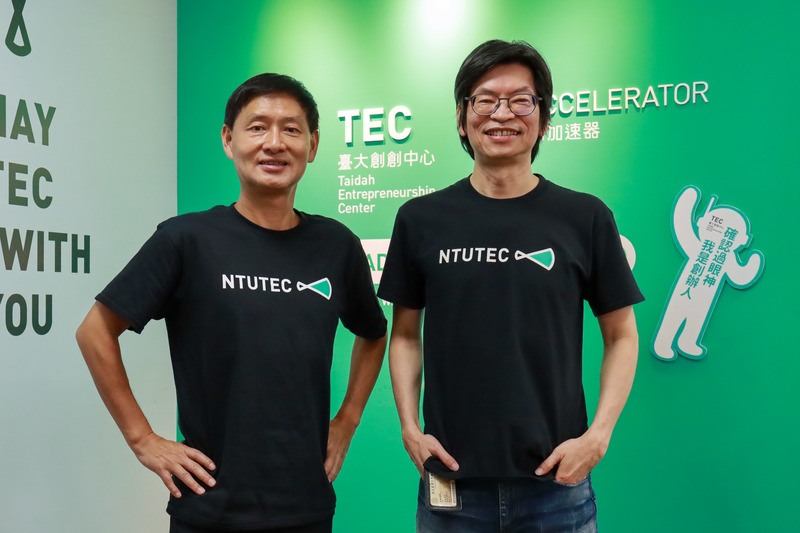 BotBonnie: Reorienting toward market demand and relaunching
From 0 to 1 to N, the entrepreneurial process of startup teams is full of challenges. BotBonnie, a startup team counseled by TEC, is a typical example. Starting out in the NTU Garage, the team initially launched a fitness and weight loss app aimed at the B2C market. However, it was unsuccessful. With the emergence of Line and Facebook Messenger in 2016, the team decided to enter the 2B market. Focusing on chatbot solutions, it guided users to different social media, which allowed the team to further identify different marketing scenarios and accurately deliver digital advertisements. BotBonnie later also found more corporate customers through the TEC, and was successfully acquired by Appier Incorporated this year(2021).
The TEC also provides science and technology research teams with validation fields for technology commercialization. The Value Creation Program promoted by the Ministry of Science and Technology encourages university professors and academic research institutions to industrialize technologies that they have been cultivating over the years to create higher output value. In recent years, many professors have actively sought guidance from the TEC. For example, NTU's Distinguished Professor Homer Chen, project coordinator for PetaRay, specializes in AI and smart medical care. He used AR and VR technologies to develop light field augmented reality display (LiFiD) optomechanical eyeglass modules with light field effects to solve the problem of dizziness caused by vergence accommodation conflict (VAC).
Overseas connections; alliance with top international accelerators
To grasp overseas business opportunities for local startups, the TEC not only has the support of strong industrial mentors to assist startups in soft landing, but also collaborates with the top US accelerators Techstars and Google's Incubator Project. Through serial events, mentor matching in different fields, overseas resources, and more, industrial and operational know-how is shared with Taiwan's startups to help them go to overseas markets. Particularly noteworthy is the Google Incubation Project. Currently, the project is collaborating with only three organizations, of which the TEC is the only academic organization (the other two organizations are the National Development Council and AppWorks Accelerator).
Many startup companies hope to use fundraising to obtain sufficient funds and build up a store of capacity for their next steps. Director Guo shared that the process of going from 0 to 1 is full of challenges, and not all teams can make the last mile to nitial public offering (IPO). The TEC hopes to create a vibrant ecosystem to support startup teams. Courses, resource matching, and mentor system can increase success rates of the startups, all in hopes that one day TEC would give birth to a unicorn. "Entrepreneurship isn't like a university entrance exam where you only get one chance. Even if you've failed this time, as long as your enthusiasm remains strong, you can have the courage to try again. In the future, at a different age and with a different team and opportunities, success will be possible."
轉載自科技部全球事務與科學發展中心(MOST GASE):https://gase.most.ntu.edu.tw/articles/87